Hi everyone,
I will talk to you about Christmas in Japan.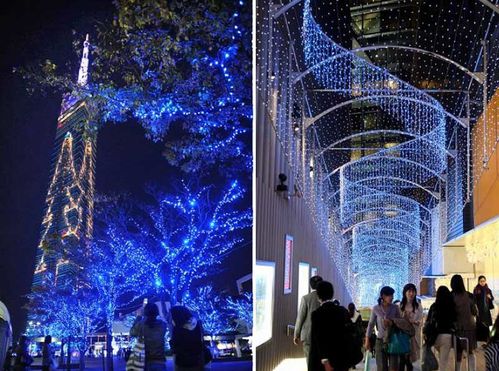 In Japan, December 25th is not a national holiday. So hopefully this year it was during the week-end and I am on holiday. But December 23rd, which is the birthdate of the emperor was an holiday and I did not have to go to school. I am in a Japanese school but I think all children in Japan didn't have school. Even, if many Japanese you can see a lot of decoration in the street. They started in the beginning of December I think. If think most Japanese don't really celebrate Christmas because they are not Christians. I even found a video where they explain what Christmas is. It is kind of new for them to celebrate it.
In my school when my teacher asked what we should do for Christmas i had a lot of idea but everybody was always telling that we cannot. We finally have a party and we created Christmas cards for our parents. It was less fun compare to my schools in France but it was nice. I also celebrated Christmas in my two Japanese classes. It was really fun.
In Japan Christmas traditions are kind of different. They eat cakes and fried chicken. The cakes are decorated with mini trees, flowers, and Santa Claus. The traditional Japanese Christmas cake is a strawberry shortcake with lots of white icing. "Oishi desu". When I went to the Christmas party at one of my japanese class we made lots of cakes and they were delicious. There were three sponge cakes with nothing on them and we made cream ラヴァクリム(rava kurimu) and put it on the first part of the cake and then covered it with cream (again!) and then put cream on the corners and decorated them with peaches, strawberries, M&M's, coconut powers and others kind of sweets, fruits or biscuits.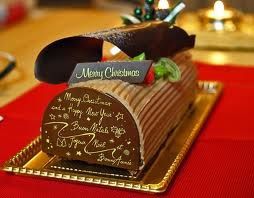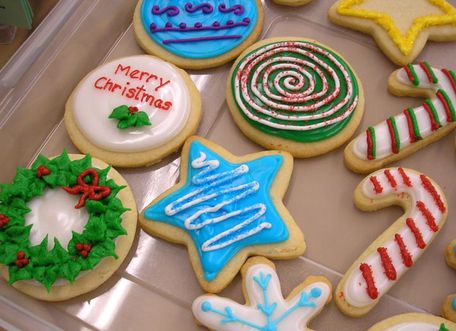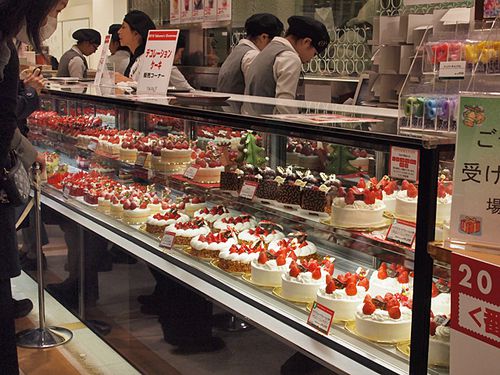 Turkeys are very rare in Japan. Even whole chickens aren't too common in the supermarkets because Japanese kitchens are too tiny. So they can't really cook big chickens or turkeys. In one of my Itunes podcast I saw that Japanese like eating the chicken from KFC and they even line up on the 24th to buy their buckets of Christmas chicken. I din't really believe it. But it was true !!!! The 24th when we were going to the church with my mum we saw a lot of people buying fried chicken on the streets. It started with an American man a long time ago and he called KFC ケンツキフライドチキン (Kenntuki Furaido Chikinn) to complain that there was no turkey in the supermarket and he asked if they had anything close. They gave him fried chicken and now everyone in Japan eats chicken on Christmas.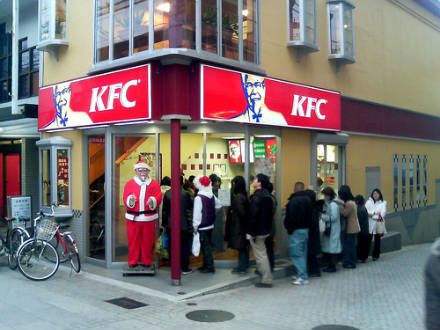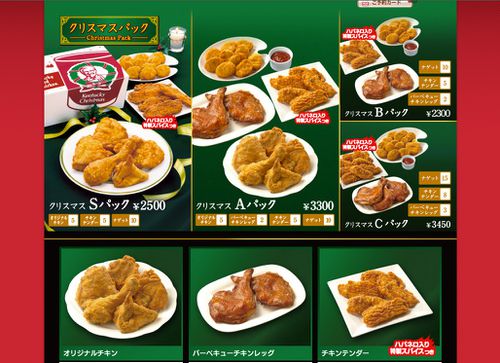 The Christmas Chicken Dinner has become quite popular. Many Japanese even make reservations for their "Christmas Chicken" ahead of time. People line up at their outlets to pick up their orders. Some Japanese even believe that Westerners celebrate Christmas with a chicken dinner.
Meanwhile, the only cultural or public celebration of the season and the most important in the year is the New Year's Day. They have a lot of New Year decorations that they hang on the front of there doors.
I wish you all a very メリークリスマス (meri kurisumasu).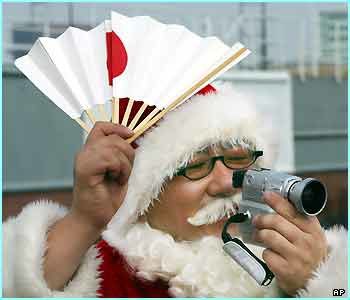 Purple love,
Tiyi