Hi guys,
In Japan, Friday at 3 pm there was a huge earthquake and a tsunami. The tsunami also touched the Philippines, Hawaii and Papua.
I was at school when the earthquake started and it was really scary. We went under the tables to hide and my friend, Mina was crying. Everyone who was under the table at our group was trying to comfort her. It was shaking a lot. My friend, Mina and me started praying and she kept saying shinnjau tasukete shinnjau,
信者歌透けて死んじゃう。
(I'm going to die, help me, I'm going to die). One boy was crying too.
After a while, the parents came to pick us. We were crying, some had been bumped and were bleeding everyone was scared but where we were the was no tsunami only the earthquake! It was one of the strongest ones in many years!!! We ended up going home without our landoseru and homework or coats or shoes or anything!!! It was good because we had already rehearsed for an earthquake so it was good because we did the exact same things that we had rehearsed and we had some kind of protection caps.
Everyone was going to the supermarket near my house to buy food and water for a few days in case the supermarket closed! When I got home I cleaned a little the things that had felt down but we were lucky that there was not a lot of things that fell and nothing was broken.
But I was worried about my friend, Mentari whose school is far because all the trains had stopped so we went to see her mom who is also my mom's friend. She was very worried. We searched for her for 4 hours but then we realized that she was at her friends house. Then we stayed at another friend house till night and we went home. It continue shaking since Friday. Every time is going to have a earthquake I receive a text on my cellphone. The phone makes another noise. You still have a lot of ambulances everywhere and they make noise as well.
A lot of people died. On TV people were crying, saying that they had lost friends, family and it was horrible. I had to sleep with my mom in case something happened and it started to shake again. We received a lot of alerts all the time. It is really stressing and I cannot really sleep it is even hard to do this post.
This earthquake is 8.9 earthquake. I am so scared that the tsunami will come near my house but my mum told me it is not possible because you have to live near the sea for that. In Miyagi where the tsunami happened on Internet it's written to donate money for Japan. Its so sad.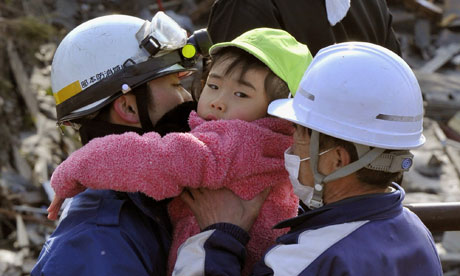 Purple love,
Tiyi