Hi guys,
Today my post is about kimono's. In japanese kimono means a thing to wear. We wear kimono's with special japanese sandals that go with special socks. Kimono's are most often worn by women on special occasions like university graduation ceremonies, weddings... Traditionally unmarried women wear a special kimono called furisode. Sumo's always wear kimono's because they have to be dressed in traditional clothes. A few older women and even fewer men still wear the kimono on a daily basis. When you are in the metro in Tokyo you can see them. In Japan a lot of people wear kimono's. But most of the time it is only on festivals because now they have modern clothes.
Most of the people in Japan have kimono's that but they only keep it for special occasions. In Summer people wear light kimonos' because traditional kimono can be really warm.
The kimono's have changed a lot since it started. It might be more modern or less big... There are even baby kimonos! Last year I went to one festival to see fireworks and I saw a girl with a Kitty chan kimono. Sooo kawaii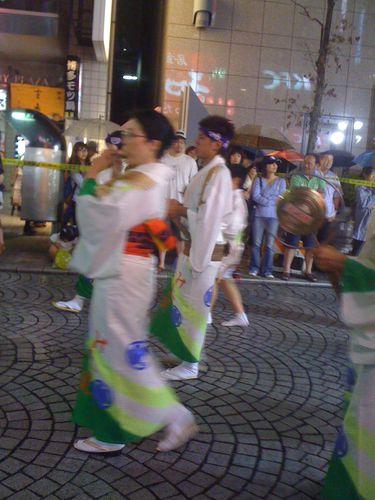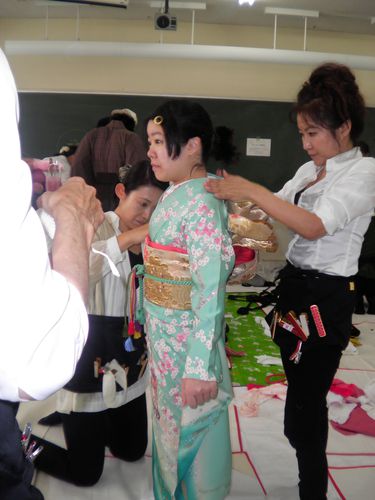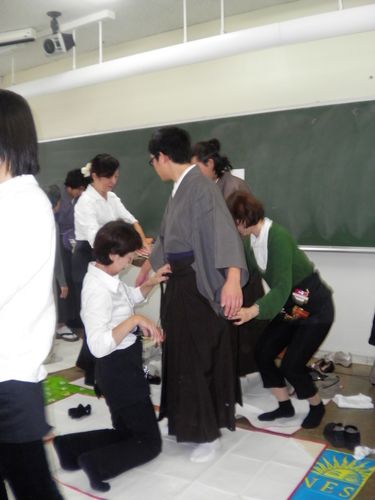 Mitaka-shi festivals
I was lucky to try kimono in a festival. It is not easy to wear it alone so many nice ladies helped me. Do you think it looks nice on me?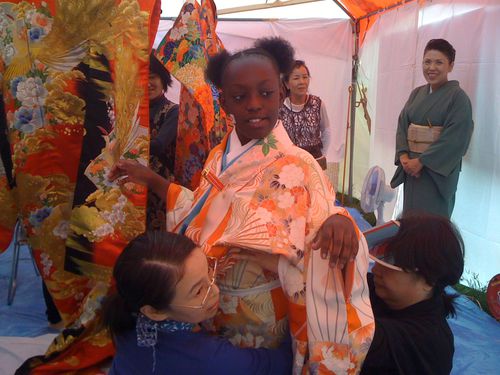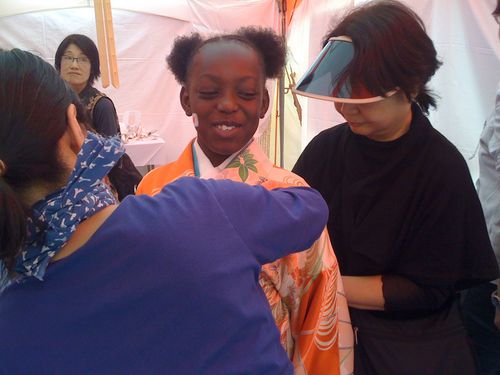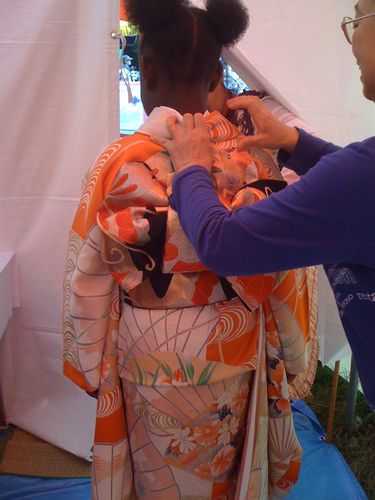 I really like the backs of kimonos' they are really pretty.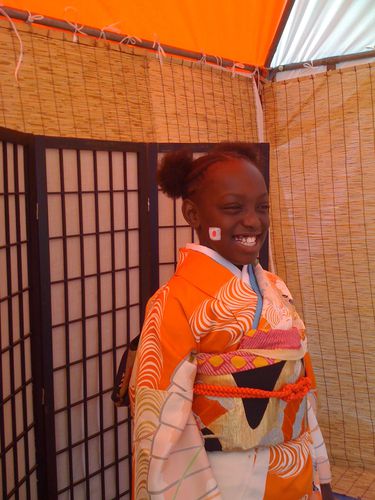 Purple love,
Tiyi